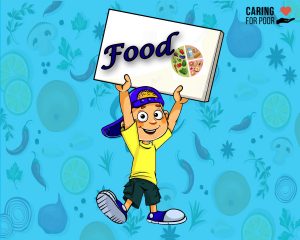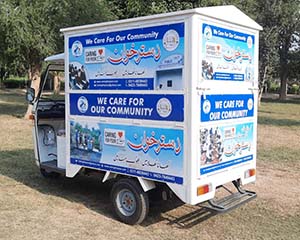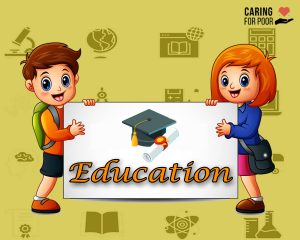 Caring for Poor is a non-profit organization operating since 2017. Caring for Poor helps poor children by providing free education in We Care School System (a project of Caring for Poor). Caring for Poor also provided free rations to the thousands of poor people during COVID-19. Caring for Poor provides free lunch, Dastarkhwan and much more. 
CARING FOR POOR has formally launched to feed hungry people and our mission is no one will sleep hungry. Under this program, laborers and deserving persons on roads will be provided food. Caring for Poor is being operated all across Pakistan. Addressing the launching ceremony, ARSHAD SHAIKH -FOUNDER said the No One Sleeps Hungry program is a step towards a welfare state, which always cares for its poor and deserving people.
Serving Humanity is the Spirit of All Religions

PROJECTS
Caring for Poor strives to help less fortunate people in Pakistan. Our aim is to provide necessities such as medical attention and a hot meal to those in need. Caring for Poor is a way for us to give back to this beautiful country and stand beside our brothers and sisters in times of hardship.
Pay With Paypal Or Credit Card
To convert illiterate masses into responsible, useful and good citizens. To promote civilized and advanced modes of behavior. To prevent the street children from engaging in drugs, bad company and forbidden/disapproved activities. To provide a secure, preventive and creative environment for the new generation of lower class. To explore and develop the positive hidden talents and abilities of children to sketch a future plan for them. Provision of free uniform, school shoes, school bags, books, copies and stationary.
131688
Total hot Meal Served
SEND DONATION
PAY ONLINE WITH CREDIT CARD OR SECURE PAYPAL ACCOUNT. YOU WILL BE RECEIVING AN EMAIL ON SUCCESFUL TRANSACTION.
BECOME A VOLUNTEER
THE MAIN SECTORS OF NON - PROFITS AND VOLUNTEER WORKER PROVIDE ADMINISTRATIVE HELP FOR OTHER COMMUNITY PROJECTS.
GET INVOVLED
ANY DONATION AMOUNT IS GREATLY APPRECIATED AND WILL HELP SIGNIFICANTLY . WE HAVE MANY DIFFERENT OPTIONS .
Fundraising for local community causes world help received.
THE WAY YOU CAN HELP?
Give Donation​
You can donate on a monthly basis, or you can also make a one-time donation for any amount.
Become Sponsorship a Children​
Help us bring street kids to school. Sponsor one child just for $20 per month.This is the sadqa jaria.
Get Involved​
We provide food, education and clean water to children (over-age) which belong to labor families.